Ægir Sindri Bjarnason í Mengi
When:
5th January 2020 @ 20:30 – 23:00
2020-01-05T20:30:00+00:00
2020-01-05T23:00:00+00:00
Where:
Mengi
Óðinsgata 2
101 Reykjavík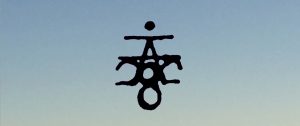 Ægir Sindri er Reykvískur trymbill sem hefur leikið í miklum fjölda alls kyns hljómsveita undanfarin 15 ár eða svo. Þetta verður fyrsta skipti sem hann kemur fram einn síns liðs – og frumflutningur á nýju einyrkjaverkefni sem hefur verið í mótun um nokkurt skeið, þar sem slagverk gegnir lykilhlutverki en tekur á sig ýmsar misbrenglaðar og -bjagaðar myndir.
Húsið opnar kl. 20:30 | Miðaverð miðast við 2.000 kr en er sveigjanlegt.
———
Ægir Sindri is a Reykjavík-born and -based drummer who's played in a number of different bands since his early teens. This will be his first solo performance – and the launching of a new project that's been slowly developing for the last while, where percussion acts as a starting point but takes on various distorted and altered forms.
Doors at 20:30 | Tickets are 2000 ISK / sliding scale.